Established in 2008, Optimum Performance & Handling has become Ireland's leading Independent Porsche Service, Repair and Optimisation centre.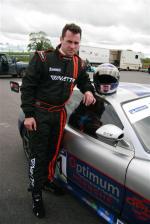 This business was formed and is independently owned by Connaire Finn, a Porsche enthusiast and semi-professional racing driver. Being a long time Porsche and Lotus owner, Connaire has huge experience and understanding of the brands and felt there was an opening in the market for a facility offering a combined understanding of motorsport and main dealer expertise to offer a standard of service, care and attention to detail far above most average independent or main dealer garages, and thus, Optimum Performance and Handling was born.
With the closure of Belgard Motors who were an official Porsche, Mercedes, Audi and Mazda franchise, Connaire moved quickly to secure the services of many of their finest long time and highly qualified team members. With the help of these key personnel and loyal Belgard Motors customers, Connaire and his highly qualified and motivated team has grown Optimum Performance & Handling into the market leader for Porsche cars with over 400 satisfied customers.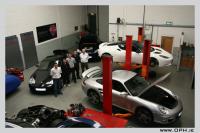 Although a large percentage of our customers are from the greater Dublin area, we also have customers arriving daily with us from as far as Kerry, Cork, Galway and Northern Ireland to have anything from minor to major work carried out. It is clear to see that the reputation which we have earned is highly respected and valued by many, far and wide. This is an achievement which we are immensely proud of and strive to build on into the future.