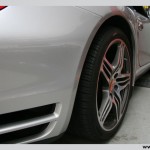 At Optimum Performance & Handling, we feel that it is critical to have high quality tyres on your vehicle. We only fit Porsche officially approved 'N-Rated' tyres which give a notably better ride quality and handling characteristic over non 'N-Rated' tyres.
For this reason we have chosen Michelin to be our tyre brand of choice due to their exceptional quality, all weather performance, low wear rates and excellent value for money.
Most tyres below are in stock and available immediately.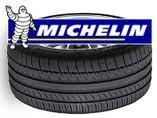 Please note that all prices exclude VAT @ 23%.
Prices my change at any point due to market forces.
| | | | |
| --- | --- | --- | --- |
| MODEL: |  PRODUCT DESCRIPTION: |  N-RATING: |  PRICE: |
|   |   |   |   |
|  BOXSTER 986 |   |   |   |
|   |   |   |   |
|  205/55 ZR 16 |  PILOT EXALTO |  NO |  €132.00 |
|  225/50 ZR 16 |  PILOT EXALTO |  NO |  €162.00 |
|   |   |   |   |
|  205/50 ZR 17 |  PILOT SPORT PS2 |  N3 |  €194.00 |
|  255/40 ZR 17 |  PILOT SPORT PS2 |  N3 |  €212.00 |
|   |   |   |   |
|  225/40 ZR 18 |  PILOT SPORT PS2 |  N3 |  €180.00 |
|  265/35 ZR 18 |  PILOT SPORT PS2 |  N3 |  €262.00 |
|   |   |   |   |
| BOXSTER S 986 |   |   |   |
|   |   |   |   |
| 205/50 ZR 17 | PILOT SPORT PS2 | N3 | €194.00 |
| 255/40 ZR 17 | PILOT SPORT PS2 | N3 | €212.00 |
|   |   |   |   |
| 225/40 ZR 18 | PILOT SPORT PS2 | N3 | €180.00 |
| 265/35 ZR 18 | PILOT SPORT PS2 | N3 | €262.00 |
|   |   |   |   |
| BOXSTER 987 |   |   |   |
|   |   |   |   |
| 205/55 ZR 17 | PILOT SPORT PS2 | N1 | €180.00 |
| 235/50 ZR 17 | PILOT SPORT PS2 | N1 | €192.00 |
|   |   |   |   |
| 235/40 ZR 18 | PILOT SPORT PS2 | N4 | €212.00 |
| 265/40 ZR 18 | PILOT SPORT PS2 | N4 | €292.00 |
|   |   |   |   |
| 235/40 ZR 18 | PILOT SPORT PS2 | N4 | €212.00 |
| 265/40 ZR 18 | PILOT SPORT PS2 | N4 | €292.00 |
|   |   |   |   |
| 235/35 ZR 19 | PILOT SPORT PS2 | N2 | €262.00 |
| 235/35 ZR 19 | PILOT PS2 CUP+ | N1 | €302.00 |
|   |   |   |   |
| 265/35 ZR 19 | PILOT SPORT PS2 | NO | € - |
| 265/35 ZR 19 | PILOT SPORT PS2 | N2 | €334.00 |
|   |   |   |   |
| BOXSTER S 987 |   |   |   |
|   |   |   |   |
| 205/55 ZR 17 | PILOT SPORT PS2 | N1 | €180.00 |
| 235/50 ZR 17 | PILOT SPORT PS2 | N1 | €192.00 |
|   |   |   |   |
| 235/40 ZR 18 | PILOT SPORT PS2 | N4 | €212.00 |
| 265/40 ZR 18 | PILOT SPORT PS2 | N4 | €292.00 |
|   |   |   |   |
| 235/35 ZR 19 | PILOT SPORT PS2 | N1 | € - |
| 235/35 ZR 19 | PILOT SPORT PS2 | N2 | €262.00 |
| 235/35 ZR 19 | PILOT PS2 CUP+ | N1 | €302.00 |
| 265/35 ZR 19 | PILOT SPORT PS2 | NO | € - |
| 265/35 ZR 19 | PILOT SPORT PS2 | N2 | €334.00 |
|   |   |   |   |
| 911 CARRERA 2 993 |   |   |   |
|   |   |   |   |
| 205/55 ZR 16 | PILOT EXALTO | NO | €132.00 |
|   |   |   |   |
| 205/50 ZR 17 | PILOT SPORT PS2 | N3 | €194.00 |
| 255/40 ZR 17 | PILOT SPORT PS2 | N3 | €212.00 |
|   |   |   |   |
| 911 CARRERA 4 993 |   |   |   |
|   |   |   |   |
| 205/55 ZR 16 | PILOT EXALTO | NO | €132.00 |
|   |   |   |   |
| 205/50 ZR 17 | PILOT SPORT PS2 | N3 | €194.00 |
| 255/40 ZR 17 | PILOT SPORT PS2 | N3 | €212.00 |
|   |   |   |   |
| 911 CARRERA 4S 993 |   |   |   |
|   |   |   |   |
| 255/40 ZR 18 | PILOT SPORT PS2 | N3 | €182.00 |
| 285/30 ZR 18 | PILOT SPORT PS2 | N3 | €325.00 |
|   |   |   |   |
| 911 CARRERA S 993 |   |   |   |
|   |   |   |   |
| 205/50 ZR 17 | PILOT SPORT PS2 | N3 | €194.00 |
| 255/40 ZR 17 | PILOT SPORT PS2 | N3 | €212.00 |
|   |   |   |   |
| 225/40 ZR 18 | PILOT SPORT PS2 | N3 | €182.00 |
| 285/30 ZR 18 | PILOT SPORT PS2 | N3 | €325.00 |
|   |   |   |   |
| 911 GT 2 993 |   |   |   |
|   |   |   |   |
| 235/40 ZR 18 | PILOT SPORT PS2 | N4 | €212.00 |
|   |   |   |   |
| 295/35 ZR 18 | PILOT SPORT PS2 | N4 | €372.00 |
|   |   |   |   |
| 225/40 ZR 18 | PILOT SPORT PS2 | N3 | €182.00 |
| 285/30 ZR 18 | PILOT SPORT PS2 | N3 | €325.00 |
|   |   |   |   |
| 911 RS 993 |   |   |   |
|   |   |   |   |
| 225/40 ZR 18 | PILOT SPORT PS2 | N3 | €180.00 |
| 265/35 ZR 18 | PILOT SPORT PS2 | N3 | €262.00 |
|   |   |   |   |
| 911 TARGA 993 |   |   |   |
|   |   |   |   |
| 205/50 ZR 17 | PILOT SPORT PS2 | N3 | €194.00 |
| 255/40 ZR 17 | PILOT SPORT PS2 | N3 | €212.00 |
|   |   |   |   |
| 225/40 ZR 18 | PILOT SPORT PS2 | N3 | €182.00 |
| 285/30 ZR 18 | PILOT SPORT PS2 | N3 | €325.00 |
|   |   |   |   |
| 911 TARGA 4 997 |   |   |   |
|   |   |   |   |
| 235/40 ZR 18 | PILOT SPORT PS2 | N4 | €212.00 |
| 295/35 ZR 18 | PILOT SPORT PS2 | N4 | €377.00 |
|   |   |   |   |
| 235/35 ZR 19 | PILOT SPORT PS2 | N1 | € - |
| 235/35 ZR 19 | PILOT SPORT PS2 | N2 | €262.00 |
| 235/35 ZR 19 | PILOT PS2 CUP+ | N1 | €302.00 |
| 305/30 ZR 19 | PILOT SPORT PS2 | N2 | €368.00 |
| 305/30 ZR 19 | PILOT PS2 CUP+ | N1 | €432.00 |
|   |   |   |   |
| 911 TARGA 4S |   |   |   |
|   |   |   |   |
| 235/35 ZR 19 | PILOT SPORT PS2 | N1 | € - |
| 235/35 ZR 19 | PILOT SPORT PS2 | N2 | €262.00 |
| 235/35 ZR 19 | PILOT PS2 CUP+ | N1 | €302.00 |
| 305/30 ZR 19 | PILOT SPORT PS2 | N2 | €368.00 |
| 305/30 ZR 19 | PILOT PS2 CUP+ | N1 | €432.00 |
|   |   |   |   |
| 911 TURBO 993 |   |   |   |
|   |   |   |   |
| 225/40 ZR 18 | PILOT SPORT PS2 | N3 | €182.00 |
| 285/30 ZR 18 | PILOT SPORT PS2 | N3 | €325.00 |
|   |   |   |   |
| 911 CARRERA 2 996 |   |   |   |
|   |   |   |   |
| 205/50 ZR 17 | PILOT SPORT PS2 | N3 | €194.00 |
| 255/40 ZR 17 | PILOT SPORT PS2 | N3 | €212.00 |
|   |   |   |   |
| 225/40 ZR 18 | PILOT SPORT PS2 | N3 | €180.00 |
| 265/35 ZR 18 | PILOT SPORT PS2 | N3 | €262.00 |
|   |   |   |   |
| 225/40 ZR 18 | PILOT SPORT PS2 | N3 | €182.00 |
| 285/30 ZR 18 | PILOT SPORT PS2 | N3 | €325.00 |
|   |   |   |   |
| 911 CARRERA 2 997 |   |   |   |
|   |   |   |   |
| 235/40 ZR 18 | PILOT SPORT PS2 | N4 | €212.00 |
| 265/40 ZR 18 | PILOT SPORT PS2 | N4 | €292.00 |
|   |   |   |   |
| 235/35 ZR 19 | PILOT SPORT PS2 | N1 | € - |
| 235/35 ZR 19 | PILOT SPORT PS2 | N2 | €262.00 |
| 295/30 ZR 19 | PILOT SPORT PS2 | N1 | € - |
| 295/30 ZR 19 | PILOT SPORT PS2 | N2 | €367.00 |
|   |   |   |   |
| 911 CARRERA 4 996 |   |   |   |
|   |   |   |   |
| 205/50 ZR 17 | PILOT SPORT PS2 | N3 | €194.00 |
| 255/40 ZR 17 | PILOT SPORT PS2 | N3 | €212.00 |
|   |   |   |   |
| 225/40 ZR 18 | PILOT SPORT PS2 | N3 | €180.00 |
| 265/35 ZR 18 | PILOT SPORT PS2 | N3 | €262.00 |
|   |   |   |   |
| 225/40 ZR 18 | PILOT SPORT PS2 | N3 | €182.00 |
| 285/30 ZR 18 | PILOT SPORT PS2 | N3 | €325.00 |
|   |   |   |   |
| 911 CARRERA S 997 |   |   |   |
|   |   |   |   |
| 235/35 ZR 19 | PILOT SPORT PS2 | N1 | € - |
| 235/35 ZR 19 | PILOT SPORT PS2 | N2 | €262.00 |
| 295/30 ZR 19 | PILOT SPORT PS2 | N1 | € - |
| 295/30 ZR 19 | PILOT SPORT PS2 | N2 | €367.00 |
|   |   |   |   |
| 911 CARRERA CABRIO 997 |   |   |   |
|   |   |   |   |
| 235/40 ZR 18 | PILOT SPORT PS2 | N4 | €212.00 |
| 265/40 ZR 18 | PILOT SPORT PS2 | N4 | €292.00 |
|   |   |   |   |
| 235/35 ZR 19 | PILOT SPORT PS2 | N2 | €262.00 |
| 295/30 ZR 19 | PILOT SPORT PS2 | N2 | €367.00 |
|   |   |   |   |
| 911 TARGA 997 |   |   |   |
|   |   |   |   |
| 235/40 ZR 18 | PILOT SPORT PS2 | N4 | €202.55 |
| 265/40 ZR 18 | PILOT SPORT PS2 | N4 | €279.80 |
|   |   |   |   |
| 235/35 ZR 19 | PILOT SPORT PS2 | N2 | €262.00 |
| 295/30 ZR 19 | PILOT SPORT PS2 | N2 | €367.00 |
|   |   |   |   |
| 911 GT2 996 |   |   |   |
|   |   |   |   |
| 235/40 ZR 18 | PILOT SPORT PS2 | N4 | €212.00 |
| 315/30 ZR 18 | PILOT SPORT PS2 | N4 | €420.00 |
|   |   |   |   |
| 911 GT3 996 |   |   |   |
|   |   |   |   |
| 225/40 ZR 18 | PILOT SPORT PS2 | N3 | €182.00 |
| 285/30 ZR 18 | PILOT SPORT PS2 | N3 | €325.00 |
|   |   |   |   |
| 911 GT3/GTRS 997 |   |   |   |
|   |   |   |   |
| 235/35 ZR 19 | PILOT PS2 CUP+ | N1 | €312.00 |
| 305/30 ZR 19 | PILOT PS2 CUP+ | N1 | €422.00 |
|   |   |   |   |
| CARRERA GT |   |   |   |
|   |   |   |   |
| 265/35 ZR 19 | PILOT SPORT PS2 | N2 | €334.00 |
| 335/30 ZR 20 | PILOT SPORT PS2 | NO | € - |
| 335/30 ZR 20 | PILOT SPORT PS2 | N2 | €502.00 |
|   |   |   |   |
| CAYMAN |   |   |   |
|   |   |   |   |
| 205/55 ZR 17 | PILOT SPORT PS2 | N1 | €180.00 |
| 235/50 ZR 17 | PILOT SPORT PS2 | N1 | €192.00 |
|   |   |   |   |
| 235/40 ZR 18 | PILOT SPORT PS2 | N4 | €212.00 |
| 265/40 ZR 18 | PILOT SPORT PS2 | N4 | €292.00 |
|   |   |   |   |
| 235/35 ZR 19 | PILOT SPORT PS2 | N2 | €262.00 |
| 265/35 ZR 19 | PILOT SPORT PS2 | NO | € - |
| 265/35 ZR 19 | PILOT SPORT PS2 | N2 | €334.00 |
|   |   |   |   |
| CAYMAN S |   |   |   |
|   |   |   |   |
| 235/40 ZR 18 | PILOT SPORT PS2 | N4 | €212.00 |
| 265/40 ZR 18 | PILOT SPORT PS2 | N4 | €292.00 |
|   |   |   |   |
| 235/35 ZR 19 | PILOT SPORT PS2 | N2 | €262.00 |
| 265/35 ZR 19 | PILOT SPORT PS2 | N2 | €334.00 |
|   |   |   |   |
| CAYENNE S |   |   |   |
|   |   |   |   |
| 235/65 V 17 | DIAMARIS XL | NO | €202.00 |
|   |   |   |   |
| 255/55 V 18 | LATITUDE TOUR | NO | €217.00 |
| 255/55 V 18 | LATITUDE TOUR | N1 | €217.00 |
|   |   |   |   |
| 255/55 Y 18 | LATITUDE SPORT | NO | €217.00 |
| 255/55 Y 18 | LATITUDE SPORT | N1 | €217.00 |
|   |   |   |   |
| 265/50 V 19 | LATITUDE SPORT | NO | €272.00 |
| 265/50 Y 19 | LATITUDE SPORT | NO | €282.00 |
|   |   |   |   |
| 275/45 V 19 | LATITUDE TOUR | NO | €272.00 |
| 275/45 Y 19 | LATITUDE SPORT | NO | €273.00 |
|   |   |   |   |
| 275/40 Y 20 | DIAMARIS XL | N1 | €302.00 |
|   |   |   |   |
| 275/45 Y 20 | LATITUDE SPORT | NO | €322.00 |
|   |   |   |   |
| 295/35 Y 21 | LATITUDE SPORT | NO | €327.00 |
| 295/35 Y 21 | LATITUDE SPORT | N1 | €327.00 |