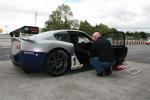 Whether you are a racer, would-be or nervous "trackdayer", the gift-for-the-partner or just an enthusiast, driver tuition is far more effective than spending money on your car. It really does work well and you WILL NOT be disappointed. The advantage it gives you stays with you even when you change cars.
Learn the most effective way to brake and turn in to a corner so that the car does all the work for you, where to work the car and where definitely not to. It's all very interesting and not relevant only to the track that you happen to be at on the day.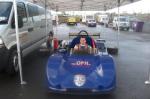 At OPH, we are vastly experienced in helping drivers to hone their talents at a wide variety of circuits from Ireland's premier racing circuit, Mondello Park to one of the worlds most famous track day circuits, the Nürburgring in Germany.
Please feel free to contact us today to arrange a session with one of our instructors.