Want to get the most from your sports car?
 Experience the thrill of driving on a real racing circuit?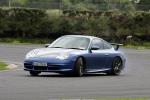 Then a Track Day is just for you!
A Track Day is an organised event where you can drive your car on a motor racing circuit without any restrictions such as speed cameras and speed vans! Basically, a chance to let your hair down and have some really fast fun in your exotic sports car!
At Optimum Performance & Handling, Track Days are one of our specialities. Regularly we run dedicated Track Days for our customers where we offer a variety of services from preparing your car for the track right through to on track training and tuition to get the most from your experience.
Haven't got your own car? Why not rent one of our in house Track Day cars. Our current list of available cars can be found by clicking here.
If you would like to join us at our next Track Day, why not call us today and book your car in for a free Pre-Track Day Health check and you too can have the chance to enjoy your car around an International specification racing circuit!