All servicing at Optimum is carried out by our relevantly qualified Porsche technicians using only genuine or OE parts, which ensures that the standard of works and parts used are the Optimum for your vehicle.
When your car arrives at Optimum it will receive the utmost care and attention by having a full complimentary health check to help us ascertain what servicing/repairs are required..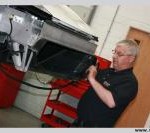 Once this is ascertained we will then send you a fully printed quote which can be sent to you by email or fax and our Porsche trained Service Manager will contact you by phone to explain in detail any or all works required prior to any work commencing.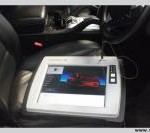 Our PIWIS tester is available only to Porsche trained technicians ensures we can diagnose any faults with your car from within our premises.
No work will be carried out without your full approval and clear understanding of the costs and time lines involved.
For a quotation from our fixed price servicing menu, please feel free to call or email us today. You can contact us directly at our website.